July 17, 2017
Mondrian Caffè is participating in Miami Spice August 1 - September 30
Miami Spice is back and showcasing the very best of Miami cuisine. For August and September, Mondrian Caffè will be offering a three-course prix fixe menu featuring mouth-watering signature dishes created by Executive Chef Dustin Atoigue. Lunch $23 and Dinner $39. View the Lunch Menu and Prix Fixe Dinner Menu.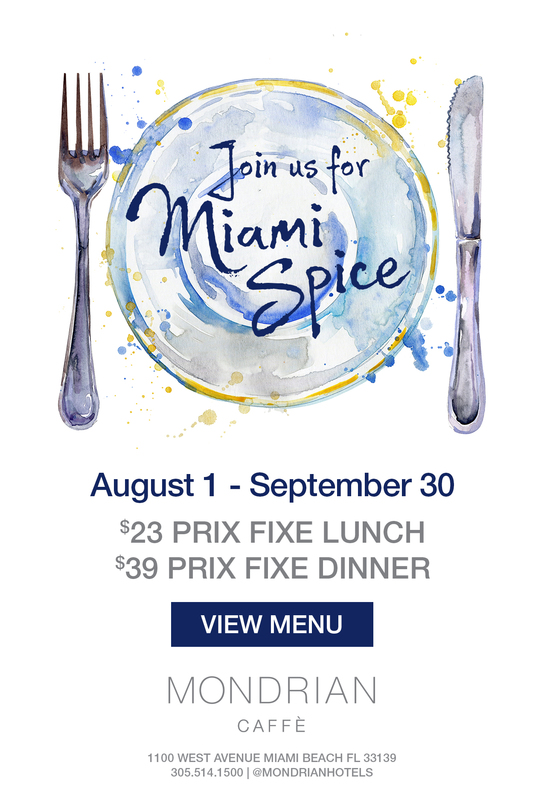 Home suite home
03.13.18March 13 2018 / Local Guides
Discover all of the events and offers we have in Mondrian Doha throughout March!
03.06.18March 6 2018 / Local Guides
Let's hear it for spring!
03.01.18March 1 2018 / Local Guides