July 29, 2017
Just when we thought dining couldn't get any better at Asia de Cuba and The Restaurant at Sanderson – we're forced to eat our words. This August, two of the leaders in London's gastronomy game have decided to throw out the rulebook, and offer a whopping 50% off food bills at the restaurants. Intrigued? You should be. Read on to find out all you need to know about one of the hottest duo deals in restaurant history.

Light bites are taken to a whole 'nother level courtesy of The Restaurant at Sanderson.
Here's the deal…
For the entire month of August, both Asia de Cuba and The Restaurant at Sanderson are dropping 50% off food for those who order a minimum of two courses from each restaurant's à la carte menu. At The Restaurant at Sanderson, diners will enjoy a 50% discount on dishes from the Origins Menu, which boasts fresh, seasonal fare inspired by a farm-to-table ethos. Asia de Cuba's à la carte menu keeps diners on their toes, with both Lunch and Dinner featuring tantalising share plates and zesty salads alongside killer mojitos.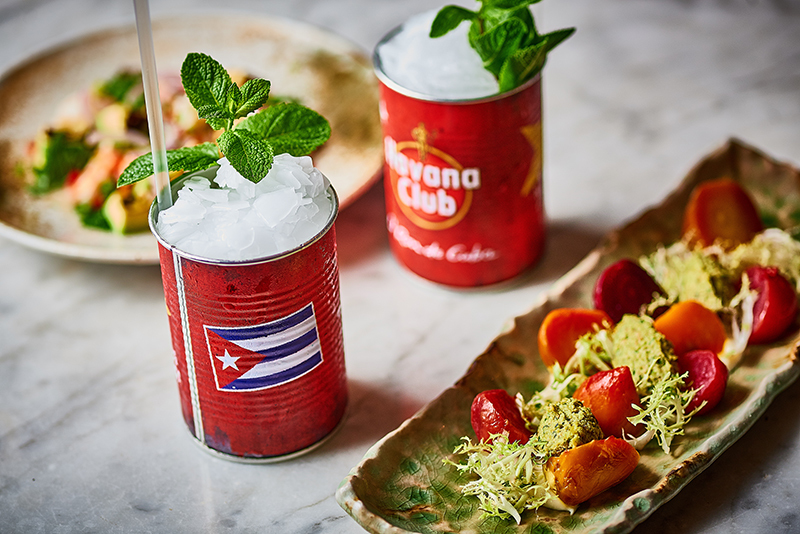 Vibrant share plates and plenty of cocktails are the order of the day at Asia de Cuba.
The 50% off food deal at The Restaurant at Sanderson and Asia de Cuba, located in St Martins Lane Hotel, is available for lunch and dinner from Sunday to Thursday, 1 - 31 August. To book, call 0207 300 5588 or email restaurant.resuk@sbe.com and quote 50% off. Happy dining!
Join us at Delano South Beach for Swim Week 2018!
07.10.18July 10 2018 / Local Guides
Step into The Field and explore four extraordinary World Cup experiences
06.12.18June 12 2018 / Local Guides
We'll get you where you need to go
06.11.18June 11 2018 / Local Guides