About This Creator
Born and raised in Miami. Lauren Reskin, aka Lolo, has made an impact on the local music scene through her DJ sets at venues around town, as well as with her vinyl shop in Little Haiti, Sweat Records, which is celebrating ten years this month on Record Store Day. Aside from DJing, Lolo also books shows, serves on the Florida Chapter Board of the Recording Academy, and is a member of Class VII of the Miami Foundation's Miami Fellows young leaders program. If you're looking to catch Lolo in action, join us on Thursday evenings at Delano for our Timeless Thursdays weekly event, which highlights live jazz music and vintage tunes by Lolo.
Where are you from?
Miami, FL
Where does your nickname Lolo come from?
My friend Kevin started calling me Lolo when I was 17 and it stuck. It's a French nickname for Laurent or Laurence.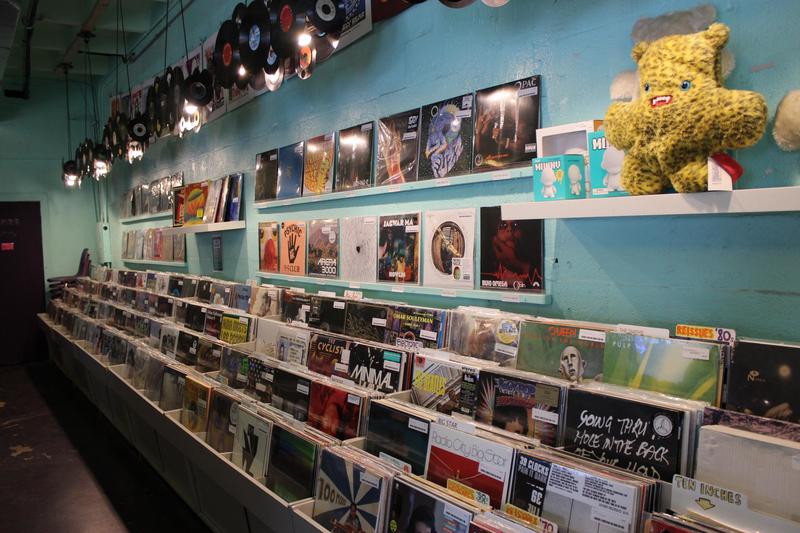 What made you open up your own record shop?
I always loved record stores of all types and wanted Miami to have the shop of my dreams - a solid, independent shop that was fun and truly catered to the local community.
How do you decide what music you want to stock the shop with?
Emile, our music buyer, is constantly consuming new music, distributor catalogs, etc. to find the best pieces to stock. Most importantly though, we listen to our customers and pay attention to and track what people buy.
You're celebrating 10 years of Sweat Records, congratulations! How have things changed over the past decade?
The music industry changes non-stop, which is pretty much why I left music business school--it's hard to have faith in a program when your book is outdated on the first day. In the beginning we stocked more CDs and less vinyl, now we stock tons of vinyl and almost no CDs. People are still incredibly passionate about music and have the ability to better informed. Most people who come into the shop know what they are looking for.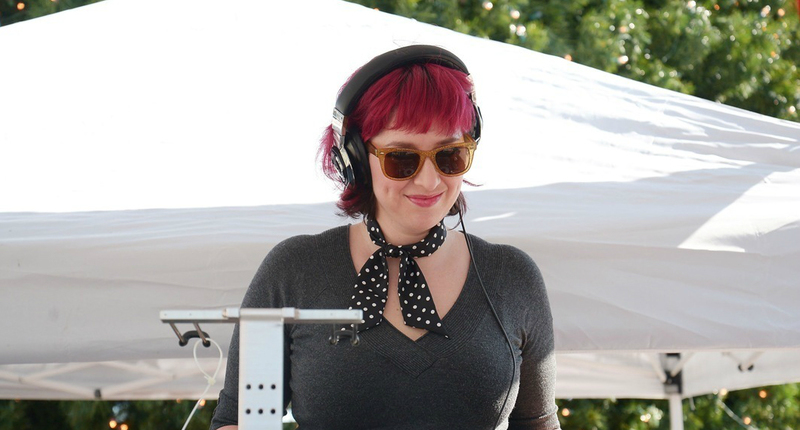 What kind of vinyl do you collect for your personal stash?
I'm probably a rarity amongst record store owners in that my collection is relatively modest; I really only buy my most favorite albums and songs on vinyl. My most recent purchases have been Nicola Conte's "Jet Sounds" and "Lovelife" by Lush.
Vinyl came back in a big way in 2014. What do you think the reason is?
It's been on the upswing since around 2006 and shows no sign of stopping. The reasons are simple: shopping for records is fun, playing records on a turntable is fun, it sounds good, and feels a lot more "real" than just clicking files on a laptop. Records are sexy.
What do you love most about the music scene in Miami?
It's diverse and welcoming if you have a good attitude. That said we could use a few more live-centric venues.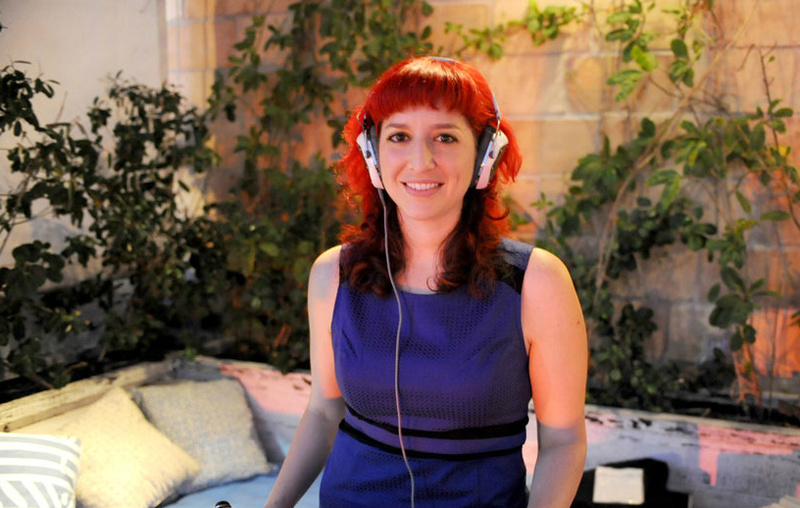 Miami has had a cultural shift in the last few years, and it isn't over. What are your thoughts on the popup areas of Wynwood, Design District, Little River?
As someone who was born and raised here it's definitely interesting to watch. It still blows my mind that the dirt lot we used to park in to go dancing is now home to some the fanciest stores on earth in the Design District. Above all, I hope at least some of the developers will strive to be visionary and create a sense of community and not just turn a sale.
You've been a resident at Delano for quite a while. What kind of vibe do you like to bring to Rose Bar?
My grandparents lived in Miami Beach in the '50s and their old photos make me ache; it must have been so amazing to have experienced the Miami of that era. The grandeur of the Delano lobby is a living example of that style and very much inspires and informs what I play; I want people to feel like they've stepped back in time. My set is different every single week and delves into different genres - big band, mambo, French pop, rockabilly, Motown, and many others - that are timeless in their own way. It's truly something unique on Miami Beach and we've gotten great feedback from so many people from here and around the world.
Who are some of your favorite musicians at the moment? Who are you playing on repeat?
Am listening to a lot of TOBACCO in anticipation of his headlining set at Sweatstock 2015, and upcoming releases from some great locals like Axe And The Oak, John Hancock III, and Dim Past.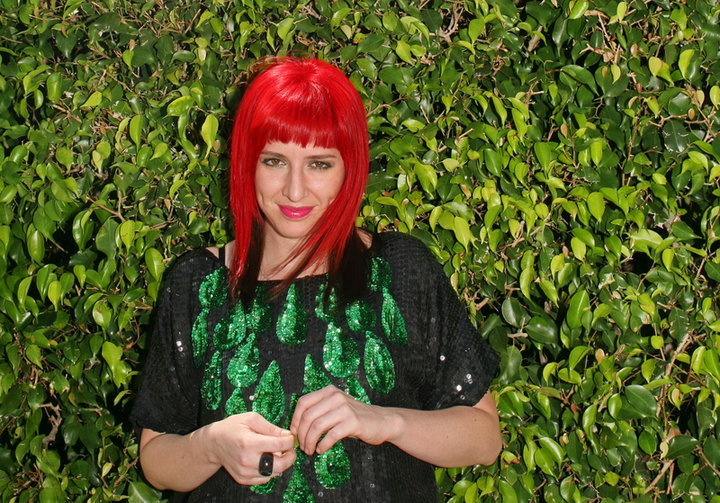 About Miami:
Favorite restaurant, and what do you order: The big eye tuna pizza at Umi at Delano is one of the best things I've ever tasted. I also love Mignonette in Edgewater.
Favorite cafe: Sweat of course, because I can drink espresso AND look at records.
Favorite museum: PAMM and HistoryMiami, we're lucky to have so many great ones.
Best place to hear live music: Churchill's, the Fillmore
Favorite way to spend a Sunday: Kayaking on Biscayne Bay or at Oleta, listening to records, making food with friends.
For someone coming to Miami for the first time, what do you recommend they do for an authentic Miami experience: First, drink Cuban coffee. Then take a couple days and explore several of the different areas of Miami. It makes my head hurt when people complain about Miami when they have barely experienced any of it. Go to Fairchild, go to the Redlands, bike all over Wynwood and downtown and Little Havana, etc. I've lived here my whole life and there's still plenty I haven't done!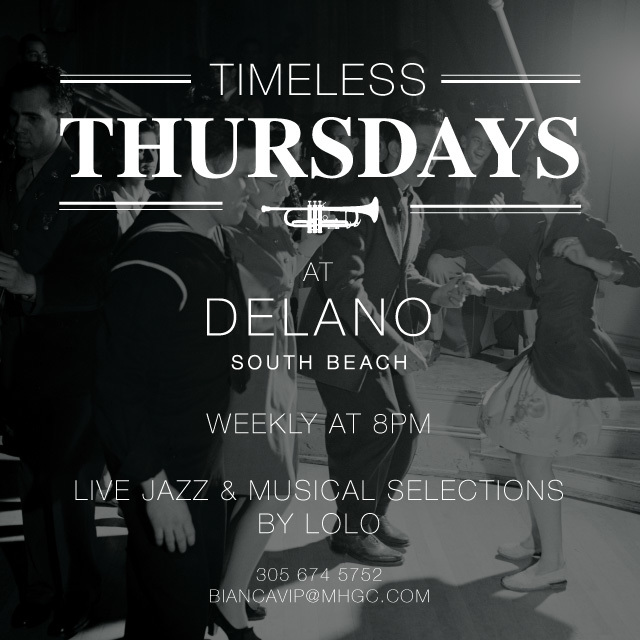 Follow this Creator:
Instagram: @LRKMIA
Instagram: @SweatRecords
Twitter: @LRKMIA
Twitter: @SweatRecords
Other Locals