About This Creator
We first began adoring Jae Ruax when she got in touch to make Sanderson her go-to venue for her collective of contemporary female pioneers, known as The Fiena Group. While her chic style, go-getter attitude and apt use of some epic inspirational quotes was cause enough for this founder to be our next girl crush, it was Jae's genuine warmth, kindness and passion for supporting her girl gang that made us fall head over heels. Read on through the best bits of our chat and we're sure you will too…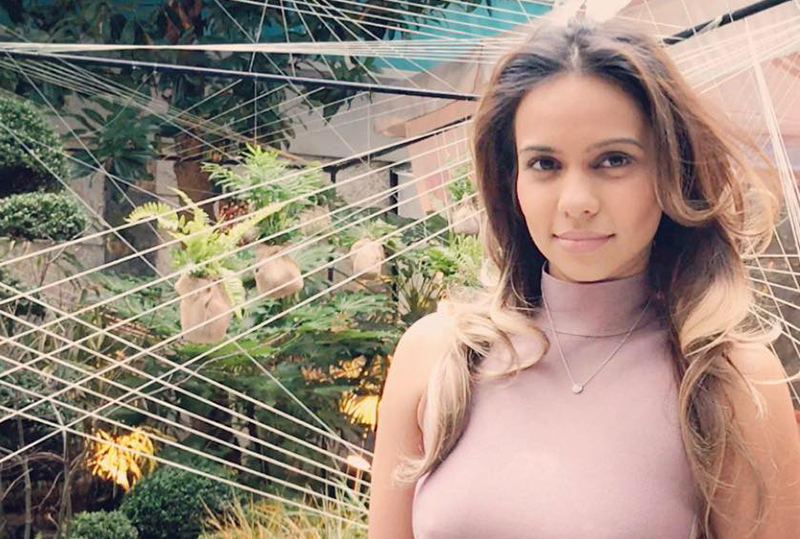 Let's start at the very beginning. Tell us a little about yourself?
I grew up near Richmond Park in London with my mum and two siblings. I studied Global Business at Regents University London, specialising in Design Management and Innovation for businesses. As soon as I graduated, I interned at a number of creative media agencies and worked my way up in the industry. I got scouted to go to Dubai to launch a nightlife venue on the Dubai Marina, which was amazing. Then I came back and worked in another media agency in Covent Garden.
During all this I was working on my business, The Fiena Group, on the side. I would be freelancing at these creative agencies and then I'd spend a month working on my brand. Then I'd freelance for five months and spend two months [working] on my brand, and so on. Finally, two years ago I decided to work on The Fiena Group full-time, and I've been doing that ever since.
So tell us, what is The Fiena Group?
The Fiena Group is a collective inspiring a feminine lifestyle in cities across the world, starting from London. It's core values are all around finding magic, adventure and soul in the everyday. The idea came after I started attending a lot of 'Women in Business' type of events in London. I just felt like there was something missing. While these events were good overall, they all felt quite similar. I wanted to find a different experience, something that would push me out of my comfort zone and help me to build lasting relationships with women that would go beyond traditional networking. I couldn't find this at any of these events, and hence the Fiena Members Club was born.
There's three different parts of The Fiena Group: a boutique brand management service, a private members club, and a legacy-building initiative, all of which are based around building strong bonds for contemporary female pioneers who are striving in their industry and doing amazing things. We want to create a community and a backing for these inspirational up-and-comers in London.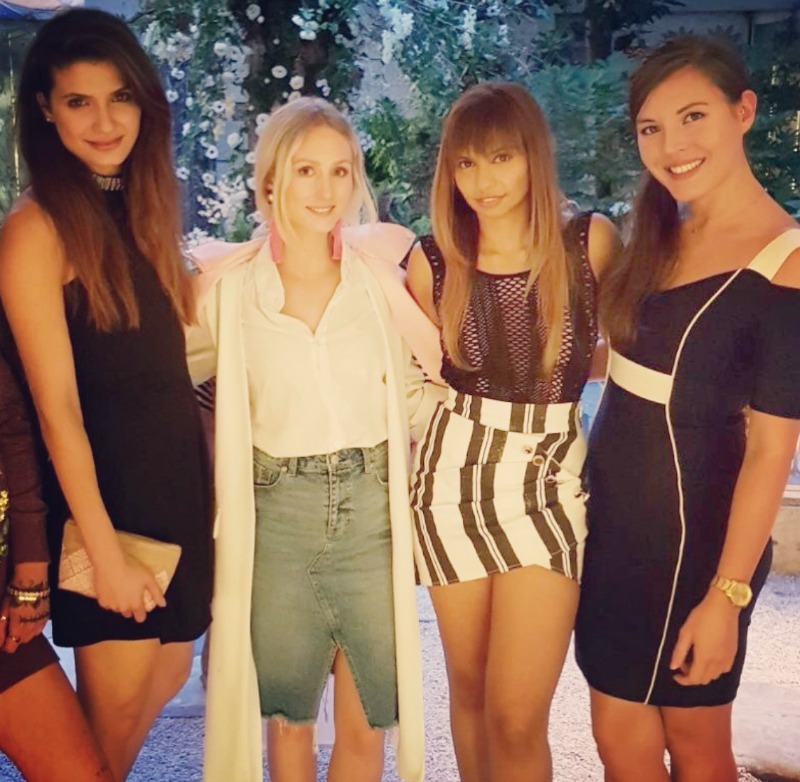 Who or what meets the criteria of a 'Fiena' woman?
We're looking to team up with people who have that humble attitude to life but are also game-changers in their field. The Fiena girl has depthfulness and is genuine, while also being contemporary, edgy, cool and passionate about what they do too. In ten years time, we want to have connected with people that are now at the top of their business game – whether that be as an incredible actress, top banker, or an inspiring community leader – and who have all really thrived from being part of The Fiena Group. We want to help these girls develop and problem solve in a positive way, with friends by their side. Fiena is all about finding a way to help build eachother up both professionally and personally – that's what we're here to do.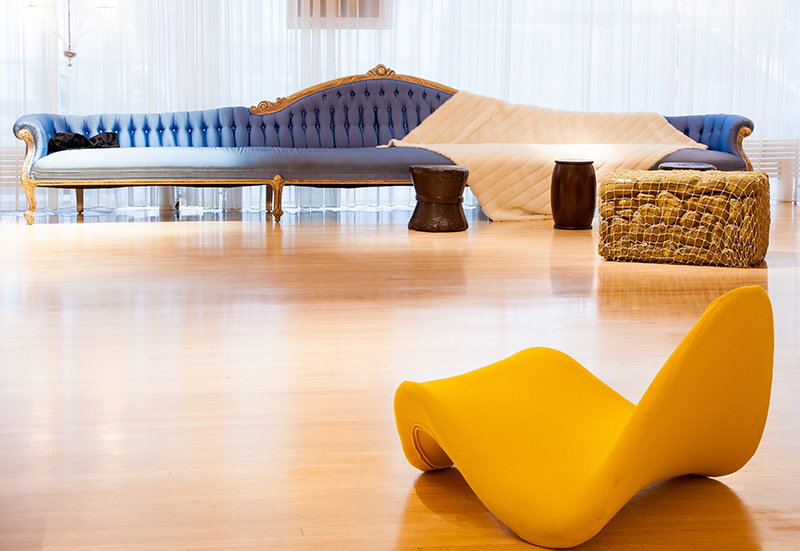 Sanderson's playfully elegant interiors made it Jae's top choice of venue for The Fiena Group's monthly events.
Being a founder sounds like a full on gig. Could you run us through your day in 24 hours?
I usually wake up and start working from home at around 8.30am, spending the first two hours of my working day responding to emails and things. Then I'd go meet the rest of the team – I have three assistants – heading to wherever we're working from that day. I like to have different work bases, moving around keeps things interesting and inspires us to keep thinking outside of the box. I'll then usually go on calls with clients mid-morning, discussing business development strategies, as well as organising a variety of different things for the members in the club.
Each day is so different though. Yesterday I had two long sessions with clients, one was with a musician looking to break into health and wellness, and the other was with a client who is launching a luxury spiritual retreat. Both of these weren't in the calender for long, as the founder I have to take on what the day throws at me.
What would the title of your autobiography be called?
I came to win.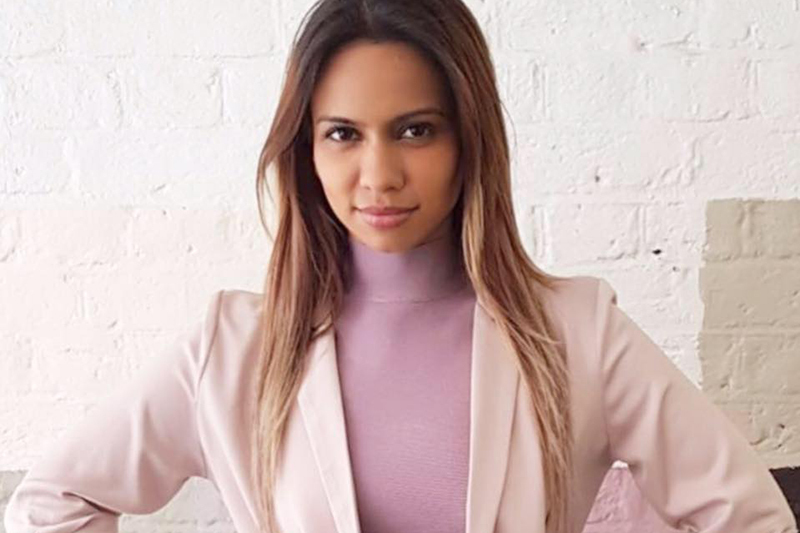 When it comes to The Fiena Group, Jae means business.
What's the one piece of career advice you would give to a budding business owner?
Never compromise on your vision and your dream, and believe in magic and miracles. Personally my CV is ridiculous – I have worked in so many different places trying to build my career and find the right fit. Throughout these roles, I knew deep down that I really wanted to work on The Fiena Group full time but I didn't know if it would be feasible. I thought that because I had spent years building myself up in this industry, I should contentrate on my solo career rather than launch a business yet. Deep down, I really wanted to pursue Fiena, and in the end I listened to that.
You work with industry leaders in design, tech and fashion. What, in your opinion, is the digital trend to watch this year?
The use of real-time media. Virtual Reality that is done well is incredible. I'm fascinated by the idea of creating that immersive experience for people without them actually being present physically. It's a really exciting time for VR.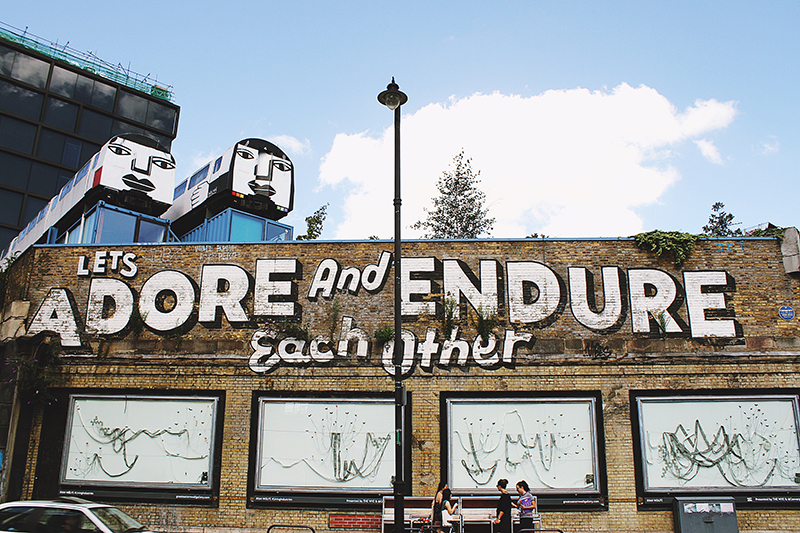 The Fiena Group's caring ethos fits right in in the inspiring city of London.
What do you enjoy doing when you're not working?
Working! I never stop. I always think about how can I make this or that better, or how can I make my clients happier - The Fiena Group is on my mind 24/7. Having said that, I'm very social, I love art, dancing and culture. I also meditate every evening.
And on the weekends..?
You'll usually find me in West London. I'd either be having a drink here in Sanderson or going for a walk in Covent Garden, then heading out to Mayfair in the evenings.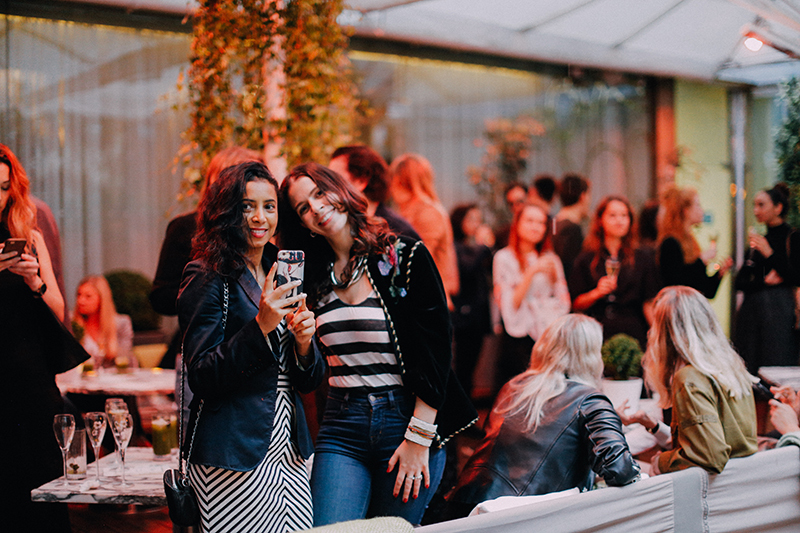 The Fiena Group focuses on building strong bonds between strong women.
You've decided Sanderson would be the hub for The Fiena Group's cultural calendar, what can we expect from your monthly events at Sanderson?
Lots of exciting things! We've had pop-up events in different places, but we wanted to find one venue that we knew our members could call our home – that's what Sanderson has become for us. As well as Sanderson allowing our members a place to relax and enjoy, we will also be running a members club night here once a month. In September we're also hosting a luxury design and contemporary style talk here, this will be a curated event available to the public.
Sanderson is naturally one of my favourite places in London, I've been coming here for years. If Fiena was a venue, it would be Sanderson. The pops of colour in the lobby, the chic, contemporary style of Long Bar, the stunning Courtyard Garden and the dreamy agua Spa: all of this is the perfect fit for The Fiena Group. When I first enquired [about Sanderson as a venue], I was so hopeful that they would work with us that I didn't even organise any other back-up venues. For me, it was always Sanderson.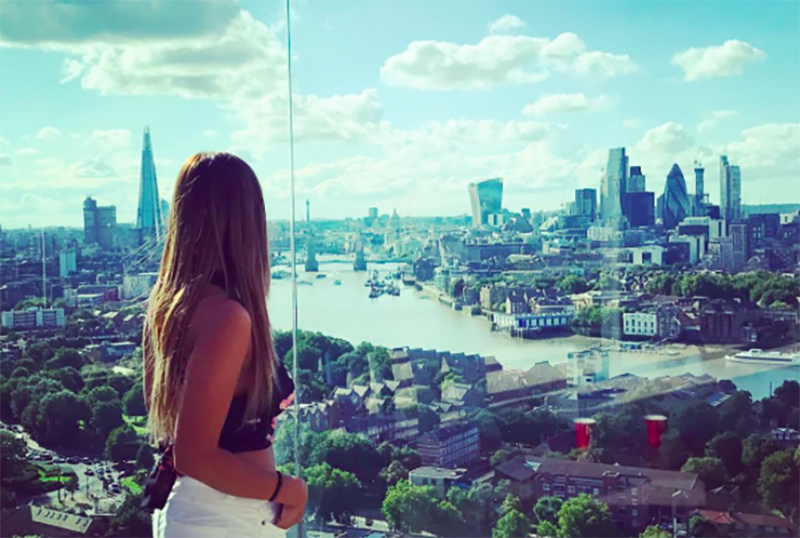 We thought it may be too good to be true, but it seems like our feelings are definitley reciprocated. We leave our meeting with Jae humbled and happy that she likes us just as much as we do her; the perfect foundation for any blossoming relationship, really.
For more information on Jae Ruax and The Fiena Group, check out their website.
Other Locals